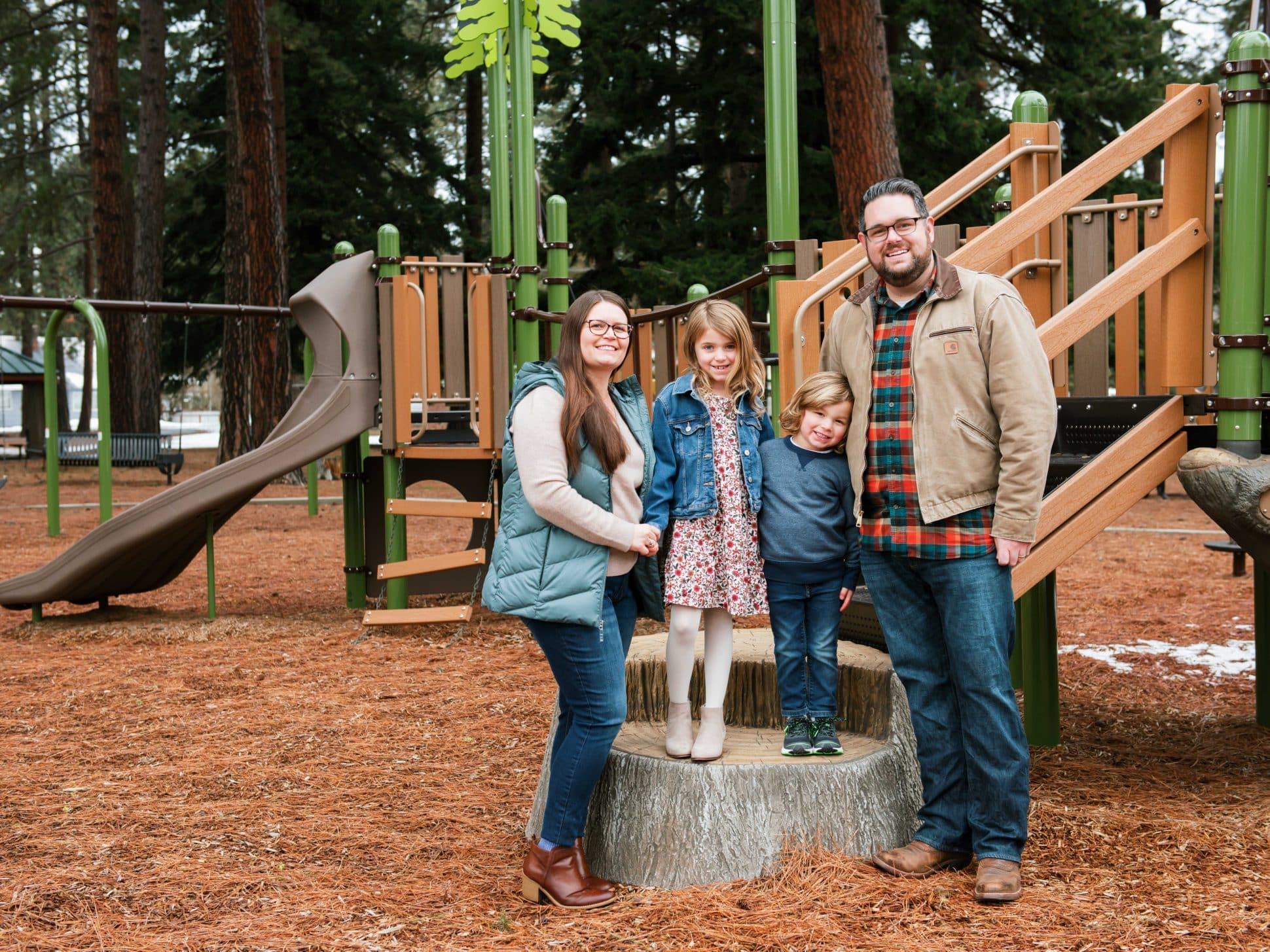 Meet Matthew
It's been an honor to serve you on the Cle Elum City Council for the past three years and on the Planning Commission for two years prior. I love this city. Born and raised in Washington, this is the place my wife Taryn and I decided to put down roots and raise our children – Svea (6) and Sören (4).
I am a small business owner, Eagle Scout, Rotary President, Cub Scout leader, and community volunteer. Service is a way of life for me, and I feel called to serve our community as much as possible, which is why I am running for mayor.
My grandfather emigrated to the United States from his hometown of Landskrona, Sweden in his early 20s with a dream of a better life. He arrived just in time to be called into service by the U.S. Army for the Korean War. He eventually started two successful companies before retiring in his late 80s. From a young age, he instilled in me the meaning of hard work, determination, and an entrepreneurial spirit as well as a passion for giving back to my community.
Most of my professional career has focused on helping elect quality public servants who fight for open, transparent, and accountable government. While working in the U.S. House of Representatives, I spearheaded the creation of the first searchable database of congressional earmarks. I firmly believe that government, whether it's Cle Elum city hall or D.C., should be more transparent, accountable, and accessible to its citizens. As your councilmember, I led efforts to live stream our city council meetings and actively used Facebook and Nextdoor to keep you informed about what is happening at city hall.
I am a proud small business owner of a marketing agency that primarily works to help local governments communicate effectively with their residents, small businesses grow their customer base and revenue, and elect candidates to office who make excellent policymakers or administrators.
Every day we work with our clients to help them communicate effectively with the public and take advantage of cutting-edge tools to be more engaged and responsive than ever before – skills I will put to work at city hall. I know what it's like to take the risk and start a new business, with all the red tape and uncertainty that come with it. I am passionate about growing our local economy and creating an environment for aspiring entrepreneurs in our community to thrive and create jobs.
I have tremendous pride in this community and take an active role in helping it thrive. My passion has led me to work with dedicated members of our community to replace the playground in City Park, fundraise for the skatepark revival project, start a Cub Scout Pack to bring the program to young men and women, and much more. I'm ready to roll up my sleeves, tackle the challenges, seize the opportunities, and work to keep Cle Elum a place where we all want to live, work, and raise a family.
Along with my work on the City Council, I serve on boards and committees to improve our community, including:
Rotary Club of Upper Kittitas County Board Member (Past Club President & Current Foundation President) – 2019-Present
Cub Scout Pack 903 Cubmaster – 2021-Present
Cle Elum Downtown Promotions/Economic Vitality Committees – 2020-Present
Cle Elum Skatepark Committee – 2021-Present
Upper Kittitas County Community Recreation Center Project Committee – 2021-Present
Kittitas County Homelessness & Affordable Housing Committee – 2020-Present
Kittitas County Consolidated Lodging Tax Committee – 2020-Present
Association of Washington Cities Nominating Committee – 2022-Present
Association of Washington Cities Small City Advisory Committee – 2022-Present
Kittitas County Chamber of Commerce Government Affairs Committee – 2022-Present
Grand Columbia Council BSA Executive Board – 2019-Present
Kittitas County Redistricting Advisory Committee – 2022
Central Washington Homebuilders Government Affairs Committee – 2020
Cle Elum Planning Commission – 2018-2019